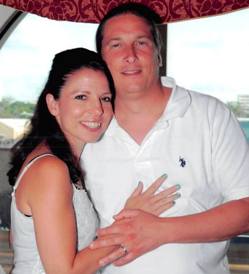 Dennis F. Calderone, Owner-Operator of Gold Canyon Computer Repair, LLC,  is a CompTIA A+ Certified Technician. Dennis runs a small hometown home based business and is a local Gold Canyon resident. He has been providing computer repair services to Gold Canyon, AZ and the surrounding areas since 2006.
WHY US
At Gold Canyon Computer Repair, LLC you will receive honest and affordable computer repair services.
We come to you! Meaning we come to your home or business to pickup your computer and bring it back to our computer lab for repairs and deliver it back to your home or office for FREE (Gold Canyon, AJ areas). We offer the features and benefits you deserve.
Our desire is to serve our community and to help keep our local  business healthy while supporting our city's economy.
"I personally want to make sure you are 100% satisfied with the service you receive, which is why I offer a full 30-day warranty on all labor." 
Why Shop Locally?
When you shop at a locally owned business, 45 cents of every dollar stays in Arizona – versus only 13 cents of every dollar spent at a national chain!
Dennis F. Calderone, Owner-Operator
Gold Canyon Computer Repair, LLC
E-mail: Dennis@gccrepair.com
Services: Terms and Conditions 
Join our mailing list click here.